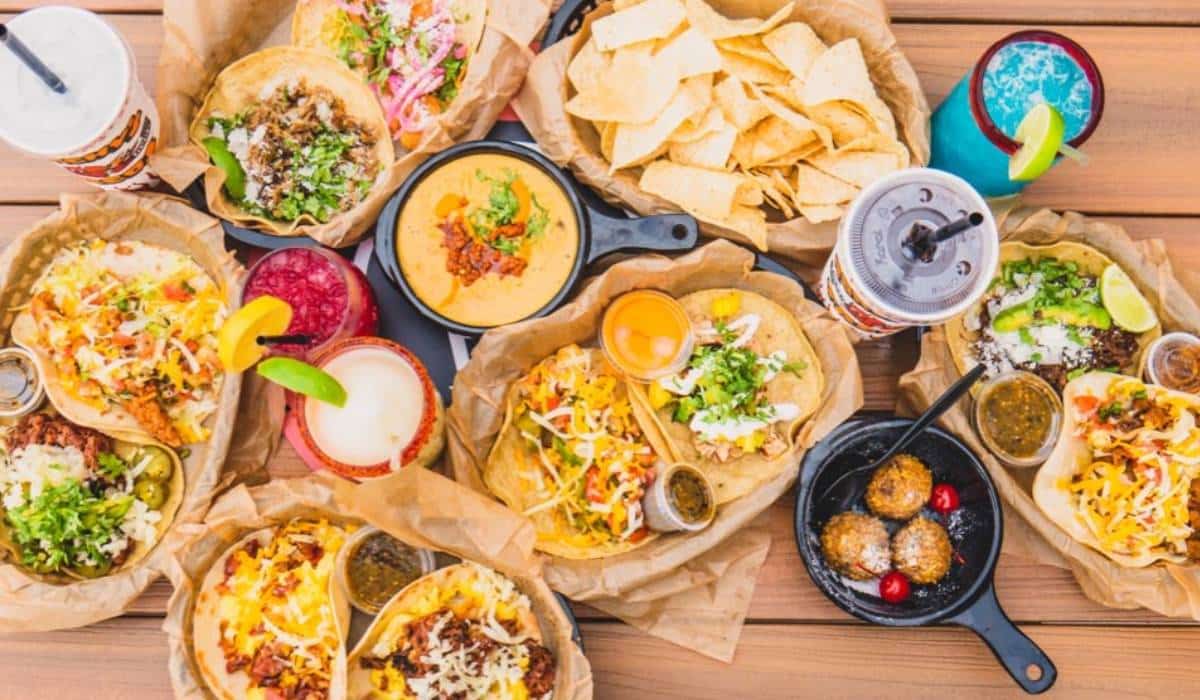 In an industry as dynamic and competitive as quick-service and fast-casual dining, it's not just the quality of food or speed of service that sets a brand apart; it's also how a company treats its most valuable asset—its employees.
After the U.S. declared the COVID pandemic officially over in May, staffing matters appear to be returning to normal. After more than three years, the restaurant industry's employment numbers finally returned to pre-pandemic levels in September. Food and drink establishments added 60,700 jobs that month, according to the Bureau of Labor of Statistics. It was nearly 30,000 spots above February 2020's peak. The jobs report for September marked the most robust employment growth since the month of January.
But restaurants are still working hard to differentiate themselves in the eyes of workers. As part of QSR's Best Brands to Work For report, we spotlight the fast-food and fast-casual chains that have risen to the challenge of being an employer of choice in an incredibly competitive and fluctuating labor market. This year, amid shortages and high turnover rates that have plagued many in the sector, the brands on our list have doubled down on employee benefits, created progressive pathways for internal promotions, and fostered work environments where employees genuinely enjoy clocking in.
What sets these brands apart isn't just what they offer on paper, but the culture and community they build behind the scenes—a culture that fosters growth, acknowledges effort, and celebrates diversity. This mindset is true whether you're a job-seeker contemplating a move into the quick-service industry, or an industry veteran looking for a brand that aligns with your values.
When compiling this report, we gathered nominations from restaurant brands and had a panel of industry pundits make their picks. The following is a group of 25 chains that don't just serve fast food but also serve the needs, aspirations, and well-being of their employees.
Raising Cane's
Locations: 750
Raising Cane's separates itself as a top-tier employer in the restaurant industry through its expansive employee benefits and opportunities for growth. Its comprehensive health and welfare offerings include medical, dental, vision, life insurance, and disability coverage. The company also provides a robust financial benefits package, which includes a 401(k) with a significant company match, financial wellness tools, and various shopping and service discounts. A major highlight is the extensive educational benefits, offering tuition reimbursement without waiting or study restrictions, fully-funded high school programs, and even free online learning accessible to family members. For its dedicated restaurant leaders, Raising Cane's offers a First-time Home Buyer Program and the Restaurant Partner Program. The latter identifies and nurtures potential partners, ensuring they benefit from top-tier compensation that could make them industry millionaires. As of August, the fast-casual restaurant had promoted more than 500 workers to restaurant manager positions and more than 170 to salaried manager roles. Furthermore, 17 people graduated from the Restaurant Partner Program. Over the past five years, the chain has invested over $150 million in base and bonus increases for crew members, equating to a roughly $4 per hour increase in the average wage for them. Forty percent of the staff in the Restaurant Support Office began their careers as crew members.
Torchy's Tacos
Locations: 115
Torchy's Tacos provides a suite of benefits tailored for full-time and part-time hourly team members. From day one, employees enjoy perks such as DailyPay; discounts on food, merchandise, and essential services like AT&T wireless; and pet insurance. Health and wellness are central, with benefits including gym discounts and coverage options for medical, dental, vision, accidental injury, and critical illnesses. Torchy's showcases its dedication to employee growth and well-being with 401(k) match and Company Paid Parental Leave programs.
The brand's commitment to diversity is evident, with more than 70 percent of its workforce comprising women and people of color. Its senior leadership is 42 percent diverse and restaurant leadership teams (managing partners, front-of-house managers, kitchen managers) are over 40 percent people of color and over 30 percent female. Also, on a rolling 12-month basis through Q2, Torchy's turnover rate was 16 percentage points below the fast-casual median, placing it roughly in the 30th percentile. Employees relish opportunities for internal growth, with 96 percent of managing partners in 2023 being company-promoted.
Dog Haus  
Locations: 55
Dog Haus, founded by three close friends, distinguishes itself by intertwining benefits with a familial ethos. The fast casual's offerings range from health and life insurance to unique opportunities, like stand-up working desks, in-house beer and wine celebrations, and a fully loaded pantry. Financial benefits include 401(k) matches, annual bonuses, and significant employee discounts. Moreover, the company emphasizes career progression with cross-departmental training, waiving franchisee training fees, and allowing every team member to contribute to restaurant and drink developments.
Since its inception in 2010, fewer than 10 employees have left the firm. When the pandemic surged, Dog Haus stood firmly by its staff, ensuring no furloughs or salary reductions. Employees receive a 10 percent annual pay raise on average based on merit, and in the past five years, the corporate staff has doubled in size.
Functioning as a flat organization, Dog Haus eliminates the traditional hierarchical structure, allowing an open-door policy where every member, from executive to new hire, collaborates equally. This setup facilitates employees in shaping the brand's future and nurtures an environment of inclusivity, growth, and feedback.
City Barbeque
Locations: 65
Masters of "backyard hospitality," City Barbeque's mission is to provide happiness to its teammates, guests, and even animals. In August, City Barbeque accepted donations for local humane societies during its Dog Days of Summer event.
The barbecue fast-casual concept also leads numerous initiatives to enhance the quality of life for its staff. The Pitmaster Program offers team members an opportunity to refine their culinary skills, and the City Cares Fund assists employees facing financial hardship.
In addition to traditional benefits, City Barbeque has offered an annual scholarship since 2006 to promote education among its workers. The company was also honored with the Best Practices Award by Black Box Intelligence, recognizing factors such as corporate responsibility, retention rates, and employee satisfaction.
Border Foods
Locations: 240
Border Foods fosters a family-oriented work culture that emphasizes employee development and long-term career advancement. It offers competitive hourly wages, free meals during shifts, health and dental coverage, and a paid vacation system in which employees can donate unused vacation time to colleagues in need. Additionally, it prioritizes education with programs like the Border Foods Tuition Reimbursement, and scholarships for post-secondary pursuits. On top of these benefits, higher-ranking employees such as assistant general managers and restaurant general managers are eligible for yearly bonuses, while select staff can earn shares through BorderShares. Its annual Family Fun Days and the "Best of the Best" trip to Mexico further illustrate its appreciation of employees.
Border Foods has expanded from 220 to over 240 restaurants in three years, and added more than 650 employees. During this three-year stretch, assistant general manager and restaurant general manager turnover has remained consistently low at 32 percent, and 35 out of 44 area coaches stepped into their current role after being promoted from restaurant general manager. The average Border Foods team member tenure is 5.3 years and the average starting wage for an hourly worker is $14.85.Central to its culture are six core values: teamwork, excellence, accountability, integrity, empowerment, and family. These values not only guide benefits but also enable pathways for upward mobility within the company, with half of its "above restaurant leaders" being women.
Smashburger
Locations: 239
Smashburger takes pride in its employee support, ensuring everyone feels valued both on and off the clock. Its approach to work/life balance is evident in flexible schedules, paid time off, and paid sick days. The company also prioritizes the long-term well-being of its employees with a 401(k)-match package, an Employee Assistance Program, and a wide variety of insurance benefits. For those working in the restaurant, added incentives include a 50 percent meal discount, special attire benefits, a tip share program, and a referral scheme.
Recently, Smashburger showcased its dedication to improving the work environment by reducing running basis turnover by 18.5 percent and promoting 185 team members. As a testament to its efforts, manager turnover in Q2 2023 was 10 percent lower than the industry average.
The philosophy of "every bite a better burger" extends to its work culture. Smashburger operates on five pillars: guest focus, speed with excellence, humility, family spirit, and integrity. Employees are encouraged to embody these values, ensuring an exceptional guest experience. To further nurture a secure, open environment, the company provides a confidential reporting service. Also, with Individual Development Plans, the brand offers an array of skills training that emphasizes teamwork and data analysis.
Chipotle
Locations: 3,250
Chipotle is on a path to 7,000 locations—and it's going to take a lot of staff to get there. As it has touted for years, one of the key tenets of that strategy will build from within the organization itself. In 2022, Chipotle had about 22,000 internal promotions. Additionally, 90 percent of all restaurant management roles fell into that bucket, including 100 percent of U.S. regional VP positions, 81 percent of team directors, and 74 percent of field leader positions. More than 85 percent of current restaurant leadership started as crew members at Chipotle.
Meanwhile, Chipotle continues to work on its proposition, both from a compensation and benefits side, and from the makeup of its labor force. As of December 31, 50 percent of its U.S.-based employee population identified as female. Roughly 67 percent comprised racial and ethnic minorities.
Chipotle called its ground-level opportunity "the fastest path to the middle class." Crew members can advance to "Restaurateurs" in three-and-a-half years, which would put them atop a multi-million-dollar business while earning a potential compensation package of $100,000 or so. The brand's suite of benefits include an all-crew bonus, which allows restaurant employees the opportunity to earn an extra month's worth of pay each year; access to mental health care, medical, dental, and vision for employees and their families; tuition reimbursement and debt-free college degrees through Guild; 401(k) retirement savings plan with company match; employee stock purchase plan; paid vacation; sick leave; flexible schedules; English as a second language for employees and their families; free Chipotle; discounts on major brands through Perkspot; gym discounts; and more.
Regarding Chipotle's debt-free degree program with Guild, the organization said its retention rate is two times higher among employees enrolled in the education assistance program, and crew members who participate are six times more likely to move into a management role. "In addition to our commitment to real food, we prioritize the employee experience through a promote from within culture and investments in training, upskilling, and advanced technologies to improve the employee experience. By providing modern tools and resources, we aim to make their roles more efficient and enjoyable, contributing to overall job satisfaction," Chipotle said.
Flame Broiler
Locations: 136
Southern California-based concept Flame Broiler recently appointed Sherry Broesamle as vice president of people, underscoring its commitment to creating an exceptional workplace culture. With decades of human resources experience, Broesamle aims to establish a brand that retains and attracts a dedicated workforce.
With 136 locations and counting, Flame Broiler has enhanced its employee benefits, including career development pathways and a strong emphasis on work-life balance. The brand avoided layoffs or furloughs during and after the pandemic, boasting a turnover rate of under 40 percent for restaurant team members. Furthermore, Flame Broiler is expanding its network of corporate locations, leading to a 10.25 percent increase in system AUVs in 2022 compared to 2021.
The internal promotion rate for store leaders remains high at 74 percent, and 65 percent of all in-store leadership positions are held by women, fostering an environment of inclusivity and success.
DIG
Locations: 31
DIG, a New York City-based "farm-to-counter" eatery, demonstrates a commitment to innovation that goes beyond its menu and extends to the quality of life for both customers and employees. The pandemic provided DIG with an opportunity to invest in internal development, resulting in a 37 percent decrease in turnover between 2021 and 2022. The company offers hourly workers four-day workweeks while maintaining full-time status, generous parental leave, and unlimited access to employee assistance programs.
In 2021, DIG launched the DIG Academy, which offers a six-week educational program for team leaders to advance their culinary careers and encourage the restaurant industry to adopt improved labor policies. As DIG continues to expand in New York and surrounding areas, it remains dedicated to its people-first culture, emphasizing diversity and education both within and outside of its kitchens.
Jeremiah's Italian Ice
Locations: 122
When a new team member is hired at Jeremiah's Italian Ice, they receive an acceptance letter welcoming them to the "Frog Squad" and outlining the brand's promise to provide them with personal and professional development opportunities. One of the frozen treat brand's primary objectives is to instill a sense of ownership and promote empowerment across all levels of employees. As an example, its "Tasty Targets" program doesn't just teach how to build sales and labor goals. It also teaches how to accomplish those goals.
The company puts an emphasis on tracking daily goals and celebrating successes. Employees who consistently reach and surpass their objectives are given the chance to receive one of several systemwide awards, including the Operator of the Year award and the Frog Fund award given to a team member that's currently in school. Jeremiah's also brings together franchise owners and area reps once a year at its Franchise Frog Squad Operations Summit, where it highlights best-in-class leaders and recognizes the efforts they've put into their businesses across the country.
Cousins Subs
Locations: 96
Cousins Subs believes in superior subs, an improved company culture, and enhanced sandwich shop experiences. Since its establishment in 1972, the chain has prioritized competitive compensation and benefits for all employees.Employee engagement surveys indicate that 75 percent of hourly employees and 97 percent of salaried managers are confident they will remain at Cousins Subs in the upcoming year.
In 2022, Cousins Subs promoted 15 percent of its total corporate headcount and was recognized as one of Milwaukee's Coolest Offices by the Milwaukee Business Journal.
Cousins Subs introduced a Volunteer Time Off option, allowing employees to take up to 40 hours per year of paid time off to volunteer for a 501(c)(3) organization of their choice.
The sandwich concept aims to cultivate a culture of giving back, not only to its employees but also to the surrounding communities. Notably, its Make it Better Foundation has raised over $900,000 to support cancer research, nonprofits, and combat food insecurity.
Portillo's
Locations: 76
One of the most common phrases heard throughout Portillo's during its crazy peaks (the brand generated average-unit volumes of $8.5 million last year) is, "We got you." It's a message that reflects the brand's approach to team building and culture-centric leadership, and it starts with flexibility and support. This past year, Portillo's hourly turnover rate came in 20–30 percentage points below the industry average. It saw about an 80 percent internal promotion rate, which speaks to a few realities taking shape behind the curtain. Portillo's Ignite Leadership program provides all positions, leading up to market manager and GM, a way to grow. "We put an emphasis on investing in our team members' futures and giving them the skills to be successful, which in turn makes employees want to grow and develop with Portillo's," the company said.
Portillo's offers flexible scheduling and up to $11 in free meals during shifts. There's paid vacation for corporate employees and restaurant and management, floating holidays, as well as a 401(k) option, and financial support for workers facing hardship through the Heart of Portillo's fund. Over the past year, the chain developed and started to implement a new time-off program featuring PTO, paid leave, and floating holidays, to offer employees greater flexibility and autonomy to manage their schedules.
Portillo's invested in daily pay, quarterly performance bonuses, annual PTLO stock grants for GMs and market managers, and extra pay for employees who clock in on major holidays. Additionally, there's an employee stock purchase plan in which qualified employees can buy shares at a discounted rate. Hourly shift leaders can also earn performance bonuses, just like the rest of management.
Going back to the point of training, this has been an A1 element of Portillo's labor mindset for some time. It hosts career interest days, individual development plans, and LinkedIn Learning to support personal growth priorities and focus areas. The team uses BetterUp, an individual coaching platform, for leaders and managers in the company, too. Portillo's holds an annual General Manager Summit to focus on professional development and draw a blueprint for the future. GMs tap into the Franks A Lot Fund to recognize and reward employees. Each restaurant receives $250 per month to celebrate crew members.
Workers can access paid parental leave, health insurance, flexible spending accounts, life insurance, vision and dental, and a monthly Gympass membership offering holistic wellness programs. Portillo's more recently added pet insurance, LifeLock Identity insurance, and critical and accident insurance.
Portillo's said its restaurants are fully staffed across the country. "People come first at Portillo's. The company culture and work environment allow employees to build strong relationships with their fellow team members, as well as guests, and we've seen many cases where existing team members recruit friends and family to work at Portillo's," the brand said.
Balance Pan-Asian Grille
Locations: 5
Balance Pan-Asian Grille has turned the industry's talent challenge into a brand advantage, thanks to an innovative labor approach spearheaded by cofounders Prakash Karamchandani and HoChan Jang. It starts with a culture that values authenticity and individuality.
The brand embraces employees that may be considered "un-hirable" by traditional standards because of their distinctive styles. You won't find any managers behind the counter, either. Instead, there's a peer-to-peer accountability structure where high-performers train their fellow team members and lead shifts.
Everyone begins as a "Brand Advocate" with a focus on customer-facing skills. Pay rates for that role are the same across the board and are communicated transparently to everyone. From there, employees can take a personalized approach to horizontal and vertical advancement by earning badges to certify competency in other areas. Team members are paid for the accumulated knowledge they gain through the brand's training programs, which are accessed using phones via a back-of-house training and communication app.
Karamchandani and Jang's transparent, tech-driven, and forward-thinking approach to managing and cultivating teams is a key differentiator for the growing company. It has resulted in a 2.5-year average employee tenure and attracted a growing waitlist of eager applicants.
CAVA
Locations: 279
CAVA is another brand on the verge of major growth. And, likewise, it's spending ample resources to strengthen internally ahead of expansion (1,000 units is the long-term view for the now-public fast casual). CAVA describes its approach as "the human deal framework." It's designed benefits programs around the full scope of human needs. So in addition to medical, dental, and vision, there's a 401(k) plan for all employees to contribute after 60 days. Company match comes in after a year on the job. CAVA offers paid leave options for workers throughout the organization, including unlimited PTO for support center workers. Regardless of employees' participation in CAVA's healthcare plan, all staffers receive access to an employee assistance program that covers mental health benefits, elder care services, alcohol and drug dependency programs, relationship counseling, continuing education, and college planning. CAVA offers a discount program as well, which gives employees access to meaningful savings, exclusive perks, and free food.
Speaking of internal development, CAVA's 2023 target is to place 75 percent of its GMs from within. In Q2, nearly 90 percent of new restaurants were opened by GMs trained by CAVA's system. The chain has an "Academy GM" network that supports the directive.
They're top performers certified to develop and train new GMs and lead restaurant training programs. CAVA currently boasts 35 of them, with plans to have 50 by year's end.
How is this all being received? In 2022, CAVA had an employee net promoter score of 71. A culture of recognition continues to thrive alongside that performance. CAVA hosts bi-weekly "Monday Meetups" in designated internal Slack channels, and hands out awards during annual leadership gatherings. Also, employees use "thank you" cards to acknowledge one another. "Our mission, 'Bringing Heart, Health, and Humanity to Food,' is woven into every facet of our company culture, emphasizing deeper connections with a shared purpose and holistic well-being," CAVA said.
Whataburger
Locations: 976
The word "family" comes up often in Whataburger's employee playbook. It calls workers "family members" from the day they start. Employees are open to scholarship programs for themselves and dependents, weekly pay, flexible schedules, a 401(k) savings program, leadership and training curriculum, a defined restaurant career development path, healthcare benefits, community involvement, and the potential for operating partners to make six-figure incomes. Whataburger's Family Foundation was created to provide scholarship opportunities and emergency assistance. To date, the WFF has awarded nearly $21 million in assistance, with $10.4 million for scholarships, and $10.5 million in hardship grant assistance.
Aussie Grill by Outback
Locations: 7
Aussie Grill is the first new restaurant concept out of Bloomin' Brands in 16 years. The Outback offshoot's goal, the company said, is to "bring the Outback sensibility around the globe with our smaller footprint, one-of-a-kind menu, and advanced technology that allows anyone to perform like a chef to execute our chef-driven menu." And it starts from the base. Bloomin', which also runs Carrabba's, Fleming's, and Bonefish Grill, has received a variety of workplace achievements of late, such as America's Best Employers for Diversity 2023 by Forbes (fifth consecutive year), and America's Greatest Workplaces for Women 2023 by Newsweek. That approach, naturally, carried over to its fresh, counter-service chain.
Hourly employees at Aussie Grill receive a detailed three-day training program, per role, by a certified "Aussie Grill expert" to ensure their knowledge and technique to execute quality food and expertise in hospitality. For management, it's a six-week training program at a certified training store, which features a heavy focus on culture, standard, and leadership development.
The career ladder, just like at all Bloomin' chains, is drawn on day one. Cooks can become cashiers, cashiers managers, and managers managing partners. There's flexible scheduling throughout the ladder. For example, employees who are students or have families can set their own schedules. "By investing in our employees, we see many employees growing with Aussie Grill, as opposed to having a high turnover rate. We value family and are closed on Thanksgiving and Christmas, so our employees can celebrate with loved ones," the company noted.
Award-based incentives at Aussie Grill include week-long, all-expenses paid trips to a location of their choice for all top-performing employees. Management members receive complimentary meals during shifts and team members are eligible for discounts at all Bloomin' restaurants.
PDQ
Locations: 62
PDQ's commitment to supporting its team remains steadfast, despite an annualized turnover rate of 119 percent. Introduced in 2023, the Fuego initiative is an on-demand payment application that allows employees to access a portion of their earnings before pay day.
PDQ provides multiple avenues for team members to grow alongside the brand, offering scholarships and establishing "PDQ Champions," inviting anyone from cashier to general manager to provide valuable feedback to enhance the store experience. Operating director Mike Keller from Wesley Chapel, Florida, remarked, "This company is a great opportunity for self-growth… We have a lot of young team members that come in, and so we have an ability to show them the ropes in the restaurant and in life."
CEC Entertainment
Locations: 473
As a place where kids and families celebrate birthdays and create positive memories, making work fun is a key part of the training and everyday directive at CEC Entertainment, parent company of Chuck E. Cheese, Peter Piper Pizza, and Pasqually's Pizza & Wings. That goes hand-in-hand with a commitment to diversity and equity. Over half of all leadership positions are held by minorities and just under 50 percent are held by women.
CEC also is committed to promoting from within. Along with offering a full array of benefits touching on physical, mental, and emotional wellbeing, it provides clear and defined pathways for advancement to all employees through its Talent Development Program (tdp). The program gives every leader a sense of where they stand and what they need to do to get to the next level and beyond. It also provides senior leadership with key insights on who is ready to advance and where they can find the unique skills and talents needed to fill open roles. Combined with the overall employee value proposition, the TDP has helped create an environment where talented people know they have the opportunity to build a career, reflected in a 58 percent internal promotion rate.
Noodles & Company
Locations: 466
From part-time cashiers to executives, Noodles & Company offers every team member a wide range of benefits, including unique perks like immigration reimbursement support, mental health resources, pet insurance, tuition reimbursement, adoption assistance, and more.
Improving the employee experience and promoting from within remain key priorities for the fast-casual chain. To that end, it reduced general manager turnover by 50 percent this year, something it credits to a renewed focus on growth opportunities and financial incentives like the GM Equity Program. Noodles has clear pathways and support systems to guide workers from cook or cashier to restaurant management and eventually regional leadership positions. Similarly, employees are encouraged to grow into corporate roles where they can put their experience and college degrees to work in departments like HR and marketing.
There also is a strong commitment to diversity across the organization, including at the executive level, where 50 percent of positions are held by women. Additionally, the LGBTQIA+ community represents a quarter of the workforce, and the PROUD Noodles Resource Group recently raised $45,000 by selling Pride Crispies in restaurants to support a nonprofit focused on workplace equality.
Thompson Hospitality
Locations: 67
Thompson Hospitality is the country's largest minority-owned foodservice company. It owns and operates 20 distinct brands with more than 70 units spanning quick service to fine dining, serving up everything from burgers and tacos to pizza and Wagyu steak. It also has a growing campus dining business and offers facilities management services.
Along with perks like college savings plans and tuition reimbursement, the company offers paid time off for both full-time and part-time workers. The family-run organization also recently rolled out a new operating partner model that offers a bigger compensation package to attract talented general managers looking for positions with upward mobility.
Hart House
Locations: 4
Comedian Kevin Hart's modern, meat-free quick-service restaurant is becoming known not only for its kindness to animals, but also to employees. While many brands struggled to fully staff restaurants in 2022, Hart House managed to attract an abundance of applicants by offering a living wage and industry-leading benefits that go beyond what frontline workers might be accustomed to. That includes subsidizing up to 70 percent of employee medical premiums, and providing a 50 percent contribution match to HSAs in an effort to eliminate barriers to healthcare access.
The Los Angeles-based brand, which aims to have a minimum of six locations by the end of 2023, also offers benefits like a 401(k) with an employer contribution, a high-interest savings account with a $50 sign-on bonus and up to $300 in additional annual rewards, and an extra $100 bonus per month that team members can use however they choose, from dining out to offsetting the price of fuel and groceries.
Flexible scheduling, paid time off and holidays, holistic wellness support, and myriad of other personalized benefits have contributed to Hart House's turnover rate within its first year, which hovers around 68 percent between its locations. Additionally, 100 percent of Hart House's assistant general manager placements were internal promotions, which were generally recognized within two to six months from date of hire.
Donatos Pizza
Locations: 460-plus
Founded by Jim Grote in 1963, Donatos was built on the principles of leading with love—which the company continues to exemplify 60 years later based on the way it treats its associates. Company-paid life insurance, FSAs, full-time associate programs like tuition and adoption assistance, 401(k), and associate assistance programs are just a few of the benefits offered at the at the 51 company-operated locations. In 2022, the company's average promotion rate was 6 percent. That rate rose to 18.4 percent this year. Plus, 88 percent of Donatos associates reach the 90-day mark, which is 54 percent higher than the average in the quick-service space. Last year, over $50,000 was given to fellow associates in need, from helping with rent and emergency assistance following electric shutoffs and eviction notices to helping with funeral expenses for family members. The brand seeks to be as dedicated to its associates as it is to guests by creating and maintaining a work environment that is rewarding, fun, and supportive.
Velvet Taco
Locations: 42
With over 1,400 team members at 42 locations, Velvet Taco offers the kind of perks and benefits you'd similarly see at brands with more than 100 units. From monthly bonuses, management opportunities, and flexible schedules, to paying for a team member's tattoo if they get Velvet Taco inked onto their skin, the brand takes a unique approach to ensure employees can show up to work as their authentic selves. Velvet Taco boasted a 60 percent internal promotion rate of managers to general managers, and 22 percent of hourly employees promoted to managers. The brand's average general manager tenure is two years, with benefits like HSAs and life insurance helping to keep people around for longer.
Sbarro
Locations: 147
Sbarro is a family-owned global pizza chain, with more than 700 restaurants in over 30 countries. That leads to a familial culture with ample promotion and leadership opportunities, which presents a unique employer proposition—one reason why the brand says its internal promotion rates are high and turnover rates are low. The brand boasts restaurant crew staffing levels of 108 percent with a 111 percent turnover rate, and manager staffing levels at 104 percent with a 27 percent turnover rate. Many company-paid benefits like medical, dental, mental health care, life, vision, PTO, summer hours, culinary training, and more contribute to Sbarro's position as an employer of choice.
Organic Krush
Locations: 8
Named a QSR Best Brand to Work For for a second consecutive year, fast-casual brand Organic Krush is crushing it by providing employees with both personal and professional growth opportunities. Founded by Fran Paniccia and Michelle Walrath in 2015, Organic Krush's executive leadership team is 50 percent female, and seven out of eight general managers are women. Also for the second year in a row, the brand's hourly turnover rate is at 84 percent, significantly below industry norms. The upscale, organic food concept recently awarded 14 educational grants of $1,000 each for current employees heading to college or university. Other benefits include "Employee of the Month" gift cards, employee resource groups, referral bonuses of up to $500, discounts on catering and meal plans, and annual merit increases, in addition to offering above state minimum wages